LEO Satellite Mega Constellations –
the `New Space' potential
WED 13  DEC 2023 – 8am PST
Speakers:
Brandon Lucia – Professor – Carnegie Mellon University
Ranveer Chandra – Microsoft
Lili Qiu – Assistant Managing Director of Microsoft Research Asia Professor – University of Texas at Austin
Cristel Pelsser – UC Louvain
Aravindh Raman – Sky and Telefonica Research
François Michel – UCLouvain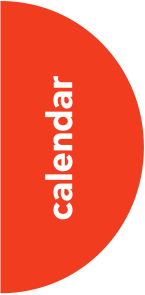 The NetworkingChannel began during the COVID pandemic, when traditional forms of community gatherings were not possible, as a twice-a-month informal online activity "to maintain and build our networking research and education community." The NetworkingChannel is a series of events – organized as an online 'channel' – with events on topics of interest to the networking community, ranging from research, to descriptions/discussions of commercial networked systems, to global societal considerations, to education and careers in networking.
The NetworkingChannel is organized as a regular live event taking place:
every other Wednesday, at 8am PST (11am EST, 5pm CET, 1am JST)
during the Fall and Spring; events are free of charge, and are also posted on this site. The entire networking community is welcome! Participants typically include academics; industry researchers, engineers and managers; students, and individuals in government and NGOs. NetworkingChannel events draw participants and interest from around the globe. Individuals who may not have been able to travel to in-person meetings, are now able to participate remotely in research activities, broadening the reach of our community. Discussions continue online after an event on the community slack channel.
Our Fall 2023 schedule is now posted! 
The NetworkingChannel Organizing Committee welcomes and actively solicits suggestions for event topics as well as volunteers who might be willing to organize a future event of interest to the community.